Best Golfers of 2022 According to PGA Rankings
By Matt Seban
The history of golf, as we know the game today, can be traced back to the 1600-1700s in Scotland. Now, a few centuries later, the game is still hugely popular among people of all ages. It is one of the most played games in the United States, Canada, and the United Kingdom. The reason for golf's popularity, likely, can be attributed to the fact that, at least on an amateur level, not a lot of physical exertion is required to play the game. Obviously, this does not apply to high-end athletes or professionals, but when out with a group of friends and business partners, a game of golf could be a great way to bond.

What may surprise some is that golf is also hugely popular on the betting scene. The reason for golf's success in the world of betting comes from the fact that, unlike most sports, golf is not played in seasons. Rather, there are golf matches and tournaments happening around the world at all times. This means that punters can go to a betting site like www.novibet.ie at any given moment and place a bet on a golf game.

We've all heard of the greats. Tiger Woods, Jack Nicklaus, Ben Hogan, and the rest enjoy superstar status in the world of golf (and in the case of Tiger Woods, beyond). However, there are great players active today, who deserve to be acknowledged. In this article, we are going to talk about some of the best ranked golfers in 2022.

John Rahm
According to the Professional Golfers' Association, John Rahm is the number one golfer active today. Hailing from Spain, Rahm's achievements include holding the number one World Amateur Golf Ranking position for a record of 60 weeks. He followed his success in the amateur circuit with massive success in the professional circuit as well, attaining the number one position on the Official World Golf Ranking as well. This accomplishment, he gained in 2020, when he won the Memorial Tournament, and just last year, in 2021, Rahm won the U.S. Open, becoming the first Spaniard to do so.

Collin Morikawa
Morikawa is an American player of Japanese descent. He first entered the professional circuit in 2019, and currently plays on the European Tour and the PGA Tour, where he has accumulated five wins, including the 2020 PGA Championship and the 2021 Open Championship. What makes these two wins even more impressive, is that they were both accomplished during his debut. In doing so, Morikawa became the first golfer in history to win two major tournaments on his first attempt.

Justin Thomas
Justin Thomas' professional career started during the 2016-17 PGA Tour, where he garnered five wins, won his first championship, and was awarded Player of the Year. He was also formerly ranked as the number one in the world by the PGA. The following year, Thomas topped the Official World Ranking, becoming the 21st player to do so. He has accumulated 16 professional wins, 14 PGA Tour wins, and 3 European Tour wins. His success is a bit marred by certain controversies which occurred in 2021, however, his skill on the golf court can't be denied.

Revised: 03/16/2022 - Article Viewed 2,364 Times
About: Matt Seban
---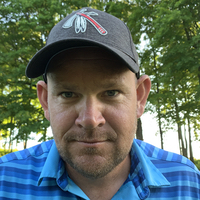 Matt Seban is a 20 year turf management professional that specializes in athletic field turf. In addition, Matt writes and journals about golf courses and travel with a slant on golf course openings, redesigns and turf management techniques. Matt is passionate about golf course grass and he has been known to mutter that a little piece of him dies every time he takes a divot. He is known to roam the fairways with a bottle of dirt and seed repairing the fairways. His goal is to leave the course better than when he arrived.
---
More Articles by Matt Seban